Offline Presentations and Kiosks Are Essential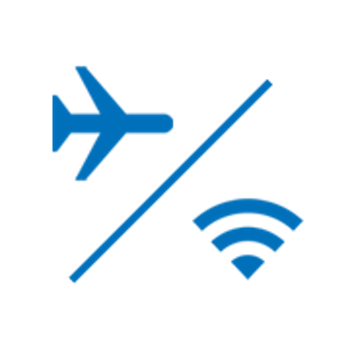 Enabling offline presentations and kiosks has always been one of FlowVella's key differentiators. We launched with ability to view offline presentations from the very beginning, but the story of 'why', started a couple years earlier when working with Rick Steves, the travel writer/host and all around great guy.
Rick Steves Preached Offline
Prior to FlowVella, our team built apps for big brands like CBS, Beyonce and many more. We were introduced to Rick Steves, who is based out of  Edmonds, Washington, just a little north of Seattle, in 2010. Rick Steves has a ton of travel content, hosts a radio show and has walking tours of key European cities, neighborhoods and attractions as well as writes books and hosts a PBS travel show. He wanted to build a simple iPhone app that allowed people to hear his podcasts and utilize his walking tours. When we met with him and explained our plans to make a streaming audio app, the ever affable and kind Rick was a bit bothered, which was a bit of a shock.  He was firm in his resolve that the audio and walking tours needed to be available offline, downloaded in advance and play no matter what.
We internalized his reasoning. Most of his viewers and future users of his app are Americans traveling to Europe, roaming on their mobile phones. If they were streaming these audio files, the costs would have been ridiculously expensive, especially, back in 2010. There are also many amazing places were mobile coverage is spotty, or not available at all and therefore have no access to the desired content.
We learned from this experience and from then on, when we built apps with media, it was always 'download and play' and offline versus streaming. There is an initial investment in terms of downloading the media files, but from then on, they are available whether you are connected to the internet or not.
Enter FlowVella and Flow Kiosk and Offline Presentations and Kiosks
When we created FlowVella and Flow Kiosk, our goal was to build a presentation tool that allowed users to interact with the presentation like it was an interactive app, with video, integrated slideshows, interactive links and navigation and embedded PDFs.  Because of our previous experience in building offline audio (and later video) apps, it was a no brainer to allow 'flows' (aka presentations) within FlowVella and Flow Kiosk to be offline presentations and kiosks. For FlowVella, and sales people who are out in the field, having your presentation already ready to go, without the need to 'ask for the wifi' is essential. Instead of waiting for a video to stream or a PDF to download from a server, it is available instantly.
Offline kiosks are needed for a variety of reasons. Trade shows often have challenging and/or expensive wifi, having a complete offline presentation makes the ideal experience for attendees. For museums, offline kiosks are also needed. For some of our customers, they have kiosks located far from where wifi is available and another advantage to being offline, is the iPad will use less power when not connected.
Do you have other needs for offline presentations and kiosks? Please let us know in the comments.
To download FlowVella, go to flowvella.com/download
To download Flow Kiosk, go to flowkiosk.com/download.